ediBook™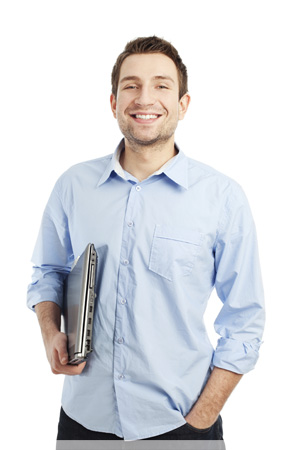 Get new patients, fill-up your schedule, and improve the customer service by enabling patients to book appointments online!
MediBook™ is a comprehensive web-based software service that allows patients to book appointments online in a few easy steps. As a service provider, you can manage your availability for online booking, set your services list, and see the new appointments booked. Appointment reminders for patients are included!
Why to use an online booking system?
New clients
By posting your available appointment time slots on the Web you tap into the pool of patients for whom the option to book online is a decisive factor in choosing their provider. Also, the ability to view the time options prompts more patients to book instantly, thus increasing advertisement-to-booking ratio.
Improved accessibility
Patients can book appointments at anytime, anywhere. Your office is closed, but your "virtual receptionist" continues to receive your appointments 24/7 any day of the year.

Higher patient satisfaction
Online booking allows patients to reduce their waiting time for an appointment and hence increase their satisfaction.
Less no-shows
Online booking system provides the patients with an option to choose the most convenient time for an appointment. This is the main reason they are less likely to miss their appointments. In fact, multiple studies show that your practice might be able to reduce non-attendance by as much as 40%.
How it works?
Create an account
with MediBook™
Post time slots for
the appointments to
be booked online
Check your calendar
to see new booked
appointments


"In some cases, such as medical practice, appointment scheduling has long been the rule, however, even here, online self-service scheduling can offer a major improvement in the customer experience."

"People are at best neutral to the idea of using phone-based menus and kiosks to schedule appointments but readily accept the idea of web-based scheduling..."

"Perhaps the best indicator of receptivity to appointment scheduling is the high percentage of people (over 80%) who would be willing to set up a profile or account with a service provider to make subsequent appointment scheduling easier."


Improving Service Businesses with Appointment Scheduling. Beagle Research Group, LLC. August 2009