bout us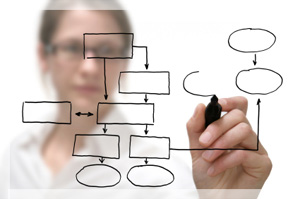 Medisol Software Corp. is a software company, specializing in web-based systems for the healthcare and wellness practice management, collaboration between various participants of the healthcare system (solo practitioners, clinics, hospitals, diagnostic labs, etc.), and interaction with patients.

Since its inception in 2007 the company is working on a range of technologies with the single goal in mind — to make healthcare practice more efficient. These technologies are currently represented in two product lines:


MediClick® — Web-based practice management system for medical and wellness providers and

MediBook™ — Web-based service for online appointment booking by patients
Both products have been built upon the Healthcare Collaboration Framework™ (HCF) - a platform for the healthcare workflow automation. HCF consists of a set of modules or software services, supporting various healthcare business processes.

We are especially proud of our scheduling implementation, which is based on Smart Secretary™ — the company's proprietary set of algorithms for the daily schedule fill-up optimization. Smart Secretary™ supports multi-resource services (involving multiple staff, equipment, rooms) and now also multi-step services (like multi-modality services of an imaging lab).

Our latest addition is the integration of our software with the telephony system for the phone-based reminders, notifications and bulk phone messages, which turns our systems into an automated click-to-call solution.

There are lots of other features currently at work: sending bulk phone messages to the specific list of patients, multi-lingual reminders, analytical reports and much more. A team of dedicated professionals, we continue to look for new technologies which could benefit a healthcare practice.
ur mission
To increase healthcare and wellness practice efficiency by providing affordable web-based IT solutions for various aspects of practice management, collaboration with other participants of the healthcare system and communication with patients.
MEDISOL — IT HELPING HEALTHCARE™